the City of Athens & the Athens Film Office present
The annual workshop for professional screenwriters with global ambitions
List of Young Professionals
Our experience shooting THE GRANDSON in Athens and Malakasa was a very challenging experience. Filming in COVID times in a refugee camp and various locations in the centre of Athens (streets, offices, squares, hotels), with non actors, minors, a dog, mixed crews from Greece and Spain , etc. could be the perfect storm-nightmare. However, we worked with an amazing coproducer (Homemade Films), a talented and motivated Greek crew and authorities like the Athens Film Commission willing and capable to overcome any obstacles, that made it possible. More than that, we want to repeat the experience!
While filming 'Gordon, Gino and Fred go Greek', Athens Film Office provided us with valuable support and assistance for the realization of driving scenes and land filming around streets and squares of the city center of Athens. They have responded swiftly and efficiently to our request and I would highly recommend to productions that are interested in filming in Athens, to get in touch with AFO.
We are extremely grateful for the assistance that you provided to our Production Services Company, Arcadia, and our Greek Producer Giorgos Linardakis, in order to secure locations in Athens. We appreciate this was no easy task. Our film could not have been made without the level of support and access to the city that was afforded to us by you.

Shooting this film in Athens was a particularly special experience for us, and we really can't thank you enough for opening up the city to us.

It has also given us great confidence in the ability for international producers like us to shoot in Athens, and we will pass this onto our colleagues in Australia and America.

We hope to have the opportunity to shoot in Athens again soon.
[leaflet-marker lat=37.9734623 lng=23.7372764]
National Garden
[/leaflet-marker]
[leaflet-marker lat=37.9352219 lng=23.7517939]
Kotzia Square
[/leaflet-marker]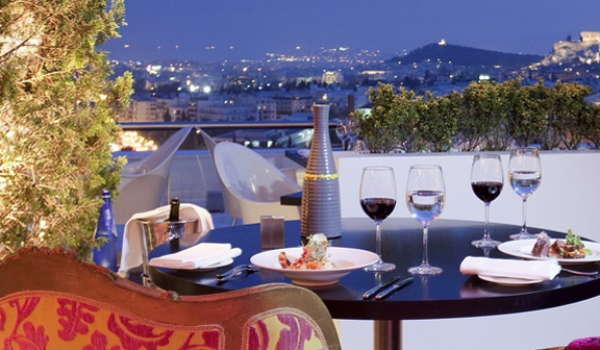 The Athens Convention & Visitors Bureau is a division of the Athens Development & Destination Management Agency – the official tourism board of the city – and aims, along with our member partners, to make the capital of Greece the destination of choice for conventions, conferences, meetings and incentives as well as the perfect all year-around city break traveler' choice.